Achievement
Leading Solid Surface Countertops Supplier in Malaysia with over 20 years of experience serving Malaysia and other Asean countries. Catering to both Residential and Commercial contractors providing them high-quality materials, create luxurious personal spaces and professional installations.
Accredited Professionals
We provide world class service and hire only the best accredited professionals in the solid surface fields. Our experts and service professionals possess the necessary skills to cater to all your solid surface design needs.
Assurance
We provide a 10-year warranty to all our Bensonite® products. An assurance and commitment which we have kept since we started serving the greater part of Malaysia and South East Asia.
Recent Works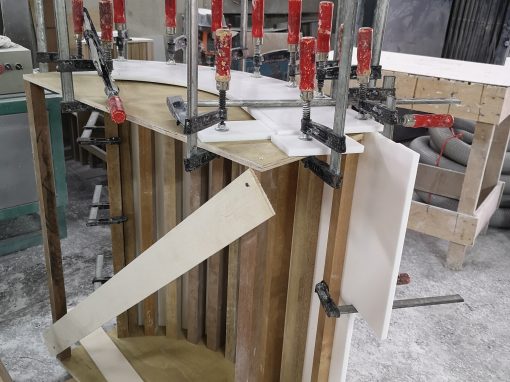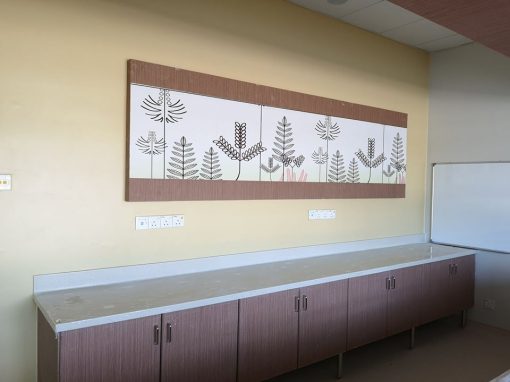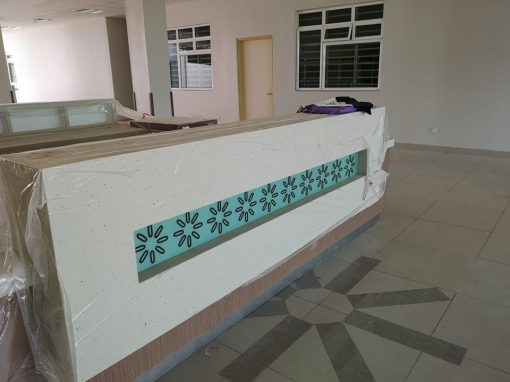 SOLID SURFACE MALAYSIA
Solid Surface is a general term which is used to refer to any man-made material usually composed of a combination of marble dust, bauxite, acrylic, epoxy or polyester resins and pigments as materials. Solid surface application is most frequently used for seamless countertop, worktops, kitchen and bathroom installations. The material and the term was first introduced by DuPont in 1967 under the name of Corian®. When their patent for Corian® expired, other manufacturers have also introduced other brands as well. This created a whole new industry centered around creating non-porous as well as stain, chemical and fire resistant materials. Popular brands include Merino Hanex®, Aristech Avonite®, Meganite®, Samsung Staron®, Swan Swanstone®, Wilsonart® Solid Surface, Formica®, and Bensonite®. Each of the Solid Surface manufacturers use a different combination of chemicals to produce their products. However, the recipe for most Solid Surface materials relies on two main ingredients, natural mineral filler and a resin binder. Various additives are mixed in to give the finished product certain desirable characteristics that are unique to the manufacturer. The mixture is then casted in a mold and cured in a process that results in a sheet of solid surface. The sheets are then sized so that the finished material is easy to transport to fabricators, distributors, and installers.
We are solid surface suppliers & installers in Malaysia major cities includes Klang Valley Kuala Lumpur (KL), Puchong, Selangor, Penang, Johor,Negeri Sembilan, Melaka.
We also supply solid surface materials to overseas location.
Happy Customers Testimonial
Ben and his team at Lalang Resources are very professional and resourceful. They made my Corian-kitchen dream come true.
Kelly Yong
We really appreciate the level of customer support and client communication your company provides, as well as the integrity and dedication in delivering quality work.
Tom Nik
We recently had our kitchen renovated and the countertops they've installed turned out great. Everyone that we worked with at this company was very professional and friendly. From the crew who showed up to the people who assisted us in purchasing the materials. They were timely and they were very responsive whenever we had questions. 10/10 I would highly recommend them.
Samantha D.
If you would like to find out more about how we can help you, please give us a call or drop us an email.
Lalang Resources Sdn.Bhd (765538-K) 18-1A, Jalan Bandar 9, Pusat Bandar Puchong, 47100 Selangor, Malaysia.